What is Stewardship?
Stewardship is a special word for caretaker. As Christians, we know from Genesis that all creation is from God, and our role as humans is to take care of God's creation. We also know all that we have has been given to us by God – God gave us life, skills and abilities, and the opportunity to make a difference in God's world. When we use the word stewardship in the church, it means that we are thinking about how we are taking care of all those things that God has first given to us: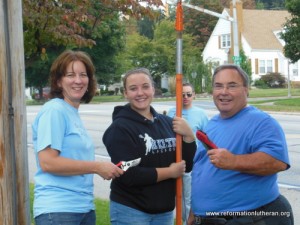 our time
our skills and abilities
our opportunities
our financial resources
Christians are called to regularly attend worship, study, serve others, and contribute to the needs of others, if we are following Jesus' teachings.
As a part of our 2015 Stewardship emphasis, a Narrative Budget was created to highlight how Reformation is doing God's Work with Our Hands.
---
How do I get involved at Reformation?
At Reformation, there are many opportunities for service. Some involve helping out with ministries within the church, as well as those activities the church sponsors which reach out to the local communities, national communities, and global communities. There are Bible study and education experiences, as well as small groups that enable you to get to know others while doing an activity you enjoy – reading, knitting, watching movies, or dining out. There are meals served at a homeless shelter, homes built for habitat, and service event trips out of state and/or out of country.
---
Do I have to be a member to take part?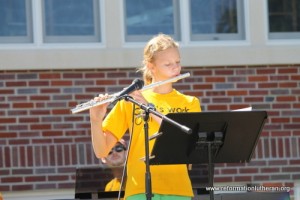 Not at all! – just let us know you are interested, and we'll find a way to connect you to your passion.
Time and Talent Survey
Download the survey, fill it out and turn it in to the church office (either in paper form or by emailing mail@reformationlutheran.org) in order to update areas you'd like to get involved with. Check out the church calendar  and show up to help in ministries or be a part of study or activity groups.
---
What about giving?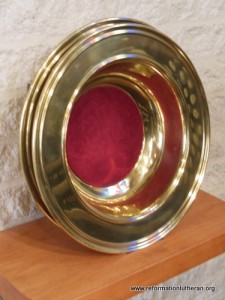 An important part of being a Christian is to give some financial resources – to the church, to charity – to help others in the world and to further Jesus' message. There are many opportunities for giving to the church as well as local, national, and global needs. If you worship with us, envelopes are always available where you are seated, and if you contribute regularly, we encourage you to obtain envelopes through the church office. There is an electronic giving option called Simply Giving. This is an easy way to insure that you are giving regularly, whether you make it to church or not. We have found giving to be a spiritual discipline that helps us focus on all that God has provided for us.
Simply Giving Form
In addition there are many other designated contribution opportunities throughout the year such as: supporting youth events, sponsoring altar flowers, providing for the food pantry, cooking Opportunity House meals, and supporting our partner congregations (Hope Lutheran Church in Reading and Utanziwa Lutheran Parish in Tanzania). These contributions do not go to church expenses or salaries – they are only for the designated programs as specified.
---
What about Memorial Gifts?
Have you prepared a will? Do you want to make a gift in memory of or in honor of an individual? These are all considered memorial gifts. Memorial gifts can be made in many forms – in cash or in assets (like marketable securities) – and if given to Reformation, are invested in one of our endowment funds that you may designate. Currently, Reformation has five endowment funds in which you might consider supporting:
The Scholarship Fund provides scholarships to students undertaking college studies.
The Music Fund provides support to the music program's needs.
The Endowment Fund provides gifts to enhance mission, outreach, and special needs of the congregation.
The Fry Fund is an important source of funding for capital projects for the church. Examples of capital projects include: replacing the roof, upgrading the phone system, replacing carpet in the sanctuary, and providing resources to furnish the class rooms.
The Lessig Fund provides support for the maintenance and replacement of the outdoor announcement board and sign.