Mission
The mission of Reformation Evangelical Lutheran Church is to:
PREACH . . .
God's biblical message to our assembled congregation, a family of Christian believers
whose faith is constantly nourished and strengthened through word, sacrament, and prayer.
TEACH . . .
God's unchanging truth in a meaningful way so that it can be used to face the challenges of life in an ever-changing world.
REACH . . .
out in Christian love, spreading the Good News of Jesus Christ in word and deed to the community around us and to the world.
This mission is challenging, but not impossible.
This mission God has given to all of us.
This mission goes on – it is never-ending.
---
Pastors through the Years
1948 – 1952 | Rev. Bertram C. Gilbert
1952 – 1954 | Rev. Donald Schaeffer
1954 – 1957 | Rev. Raymond A. Reed, Jr.
1957 – 1964 | Rev. William J. Ducker
1964 – 1971 | Rev. Roy E. Gulliford
1971 – 1977 | Rev. Martin L. Swartz
1977 – 1993 | Rev. Charles E. Mertz
1993 – 2005 | Rev. Dr. D. Michael Bennethum
2001 – 2006 | Rev. Mary Wolfe
2007 – Present | Rev. Steven C. Claycomb
---
History — 60th Anniversary Retrospective
The year 2008 provided the opportunity to celebrate 60 years of ministry in Reiffton. Several activities were celebrated throughout the year.  One of which was a meeting of charter members who reflected on the church's past.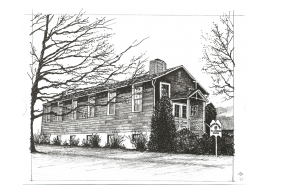 Reformation members who worshiped in the Barracks – our original building, namely Shirley Focht, Jean Lombardi, June McDonough and Catherine Reed, all met in the parlor at Reformation Church on the morning of August 27, 2008 to share their memories with members of the 60th Anniversary Committee.  Shirley, Jean, June and Catherine were able to identify many members who were featured in old, unlabeled pictures of those early days in the Barracks.  Catherine Reed recalled that her family joined Reformation in 1961.
During the 1960s it was not unusual to arrive at church for a meeting and find Pastor Ducker already there, busily hand-turning the mimeograph machine to print out Sunday's bulletin. The original had been typed either by Pastor Ducker or the volunteer secretary. Then Pastor Ducker would take the bulletins home and have his 80-plus-year-old-mother fold them. Mrs. Oletta Sassaman, Shirley Focht's aunt, finally gave the church her own typewriter, and this was proudly mentioned in the following Sunday's bulletin.  During the winter months, Catherine would arrive and see Pastor Ducker busily shoveling snow, chipping ice, or salting the walks. Yes, Pastor Ducker was a jack-of-all-trades.
June McDonough recalled that she joined the congregation because Pastor Gilbert made a home visit. June was instrumental in converting the basement of the Barracks into a place for teenagers. June was a part of the choir in the Barracks, and she remained a Reformation choir member for over fifty years. She was also one of the first women to serve on church council.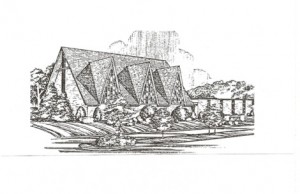 Shirley Focht, a Reformation charter member, remembered one Sunday morning after a bad Saturday snowstorm; no traffic was moving on Route 422. She and her mother bundled Shirley's sons in snowsuits, got the sled, and walked down the highway pulling the sled. Although no cars were seen on the road as they made their way to the Barracks,  a worship service was held nonetheless. Shirley's mother, Iona Steinmetz, donated the altar flower vases and her aunt, Oletta Sassaman, donated the candlesticks for the Barracks.
Jean Lombardi moved from Allentown to Reiffton in 1962 and joined Reformation Church so that her two sons could attend Sunday school. Jean was active as a Sunday school teacher and as a choir member in the Barracks.  Others who worshiped in the Barracks, but could not attend  this meeting, forwarded their memories to the committee. Peg Ruch shared that she was one of the first babies to be baptized in the Barracks in September of 1949, and her mother, Vesta Minnich, was the first organist.
Susie (Yoder) Olson has fond memories of the Luther League that was started by Catherine Reed in 1962 for young people aged 12-25. Susie recalled a summer when the Luther League painted the sanctuary of the Barracks and another time when the group made an overnight trip to the beach.
Photo albums, artifacts, and a written history of the church are available in the Wegman Memorial Library.