Weddings, Baptisms, and Funerals
Weddings
Marriage is a gift of God, intended for the joy and mutual strength of those who enter it and for the well-being of the whole human family.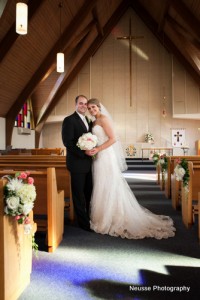 Reformation has adopted a policy to perform weddings in the church for members of the congregation. Reformation does allow active members from other congregations to use the facility. In this case the service is conducted by their congregation's pastor and musicians. If a couple is not active in a church and has no plans for active participation in a church community, the couple should consider a civil ceremony instead of a religious one.
Members of Reformation who have family who are not members and wish to get married at Reformation should talk to the pastor. The couple needs to be active in a faith community for the pastor to consider the request. The pastor is open to performing weddings for those connected to Reformation where the service is not conducted in the church.
---
Baptisms
Baptism is a sacrament in which a person is recognized as a child of God. At Reformation we baptize infants and children, as well as adults who have not previously been baptized. This sacrament is performed during the worship service. One does not need to be a member of Reformation in order to be baptized. Contact the church office or the pastor if you wish to learn about the process.
---
Funerals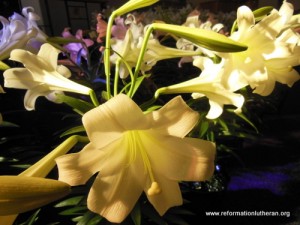 At a person's death, the church shares the grief of those who mourn and remembers the brevity of life on earth. At the funeral we give voice to sorrow, thank God for our loved one, and entrust this companion of ours into the hands of God. Funerals are a time of grieving and saying goodbye to a loved one while we recognize that they are entering the kingdom of God. Funerals should represent the life of the deceased.
If church was important to the deceased and was an active participant in a faith community, then it is appropriate to have a service in church. If the deceased was not active in a community of faith, the funeral home is usually the best place to hold a service. The pastor is open to officiate such services.
In planning a funeral, use this link to select readings and hymns to include in the service.